This is the Icom IC-R8600 Presentation.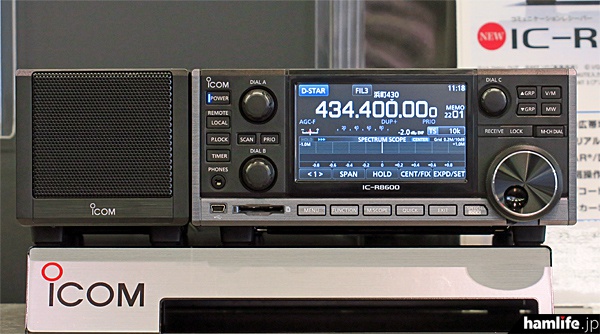 Icom IC-R8600 Presentation
In December's event at their headquarters, on which Icom presented the IC-7610 HF/6m transceiver, they also presented the IC-R8600 receiver.
The IC-R8600 is the successor to the IC-R8500 which was in production from 1996-2004. The successor's frequency range is from 10 kHz to 3000 MHz, as opposed to the 100 kHz to 2000 MHz of the older model.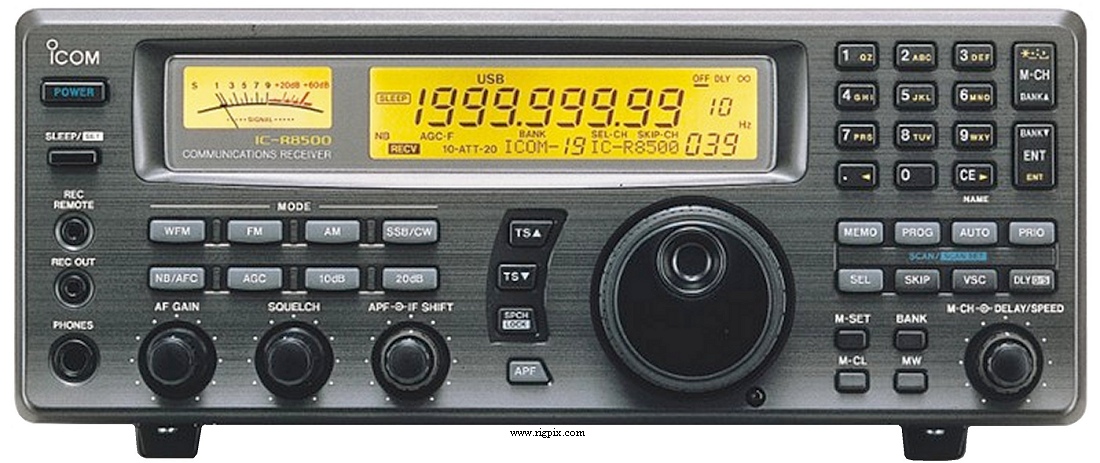 Apart from the frequency range, the newer model also supports digital modes and has a real-time spectrum scope and waterfall. The suggested retail price is going to be around ¥300.000 (that's around €2450 or $2600 US as of 20th January 2017).
Features
10 kHz – 3 GHz frequency range
Real-time spectrum scope and waterfall
Support for digital (D-Star / NXDN / dPMR / P25)
Remote operation through PC
4.3-inch color TFT touch display
Recording of the receiving signal to SD card
Dimensions (approximate): 220mm W x 90mm H x 230 mm D
Image Gallery
(click on thumbnails to view larger)
All images © hamlife.jp