Radioddity should have started shipping the DM-5Rs yesterday, at least according to their offer.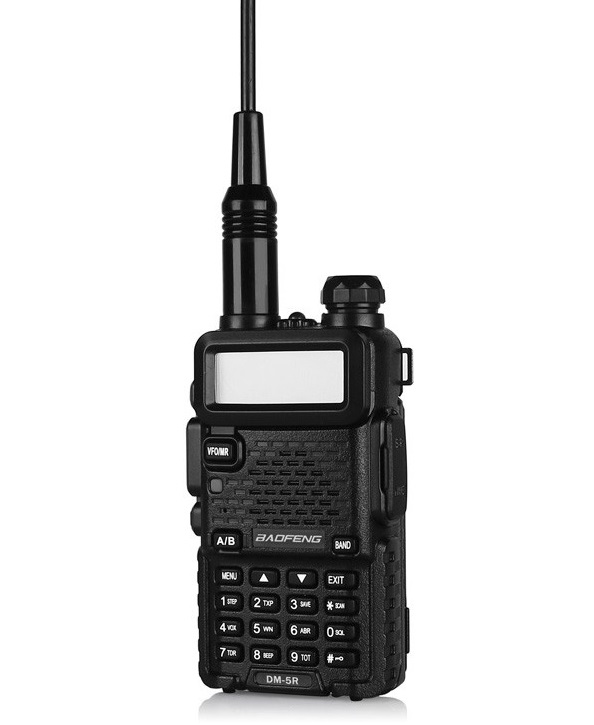 Today, I received the following email from them:
Dear Customer,

We have an update for you on the status of the BaoFeng DM-5R.

Your DM-5R is ready to be shipped. We are confident you will enjoy the crisp, clear sound of the DM-5R. The DM-5R comes out of the box supporting only MOTOTRBO Tier I.

Thanks to the help of our Radioddity Review Team, we have found a bug in the software that makes updating the radio to Tier II inherently risky. If upgraded incorrectly, the user faces the possibility of disabling the radio, which would then need to be sent back to the manufacturer for repair. Radioddity does not suggest that you upgrade your DM-5R to Tier II manually. Manual upgrading should be done only by professionals.

We are working to fix this. We will re-release the DM-5R in one month's time with a system update. This re-release will have Tier II standard.

Here are your options:

Maintain your order status, receive the DM-5R with the current software in the next 5-10 days.

Transfer your order to a DM-5R with upgraded software, for no additional price. Receive your radio October 20-30th.

Cancel your order, receive a full refund.

We are working to provide detailed documentation to assist in the Tier II upgrading process, to support those who wish to upgrade their DM-5R.

Please respond to this email and let us know which option you would like to take going forward.

Sincerely,

Radioddity
I should say  that, since they discovered an issue with the software and/or firmware of the radio, I am happy that they are letting me know of this.
Apparently, trying to update the radio to support Tier II, it will render it unusable.
Did you get this email from Radioddity? Let me know in the comments below which of the  above options you are going to choose.