In this week's video I am reviewing My LoTW. My LoTW is a free mobile app for iOS™ and Android™ phones or tablets and it is a viewer app for ARRL's Logbook of The World. With My LoTW you can have your whole logbook in your pocket, check for confirmations and even get a QSL image of your confirmed QSOs. Check it out and let me know if you like it, or if you would like something done differently.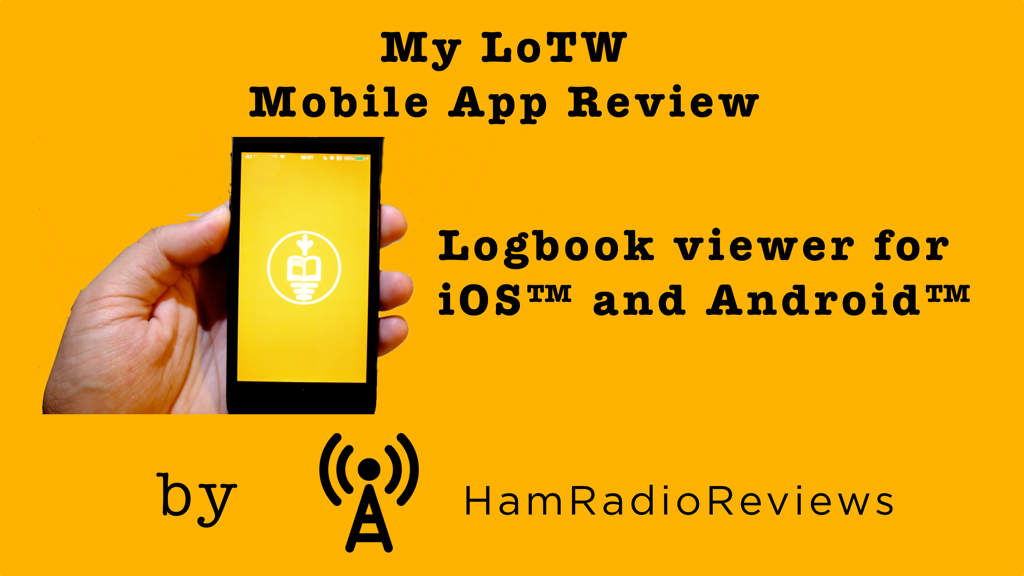 A short guide of the app has been posted here: https://wp.me/p800qu-7
App page: http://www.mylotw.com
App facebook page: http://www.facebook.com/mylotwapp
App Store url: http://apple.co/2dANPFz
Google Play: http://bit.ly/2eyjWdc
LoTW and Logbook of The World are ™ of ARRL Inc.
Here is the video: