First Ailunce HD1 Real Photos
These are the first Ailunce HD1 real photos!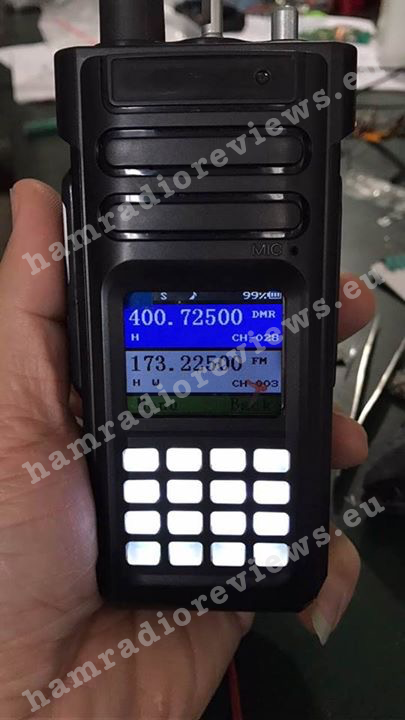 Remember, you saw this on HamRadioReviews.eu first!
The first photos of the much-anticipated Ailunce HD1 dual band DMR radio were released just minutes ago.
It is a working early stage model, right out from the factory.
As you can see, there are no knobs or keys. However, the color display is functioning and there's a welcome surprise. We can see battery charge percentage, right next to the battery indicator on the top-right.
The display clearly shows a DMR UHF frequency at the top part and an FM VHF frequency at the bottom part. Each band also has a different background color, although it's not clear if the background color indicates band, mode, or something else.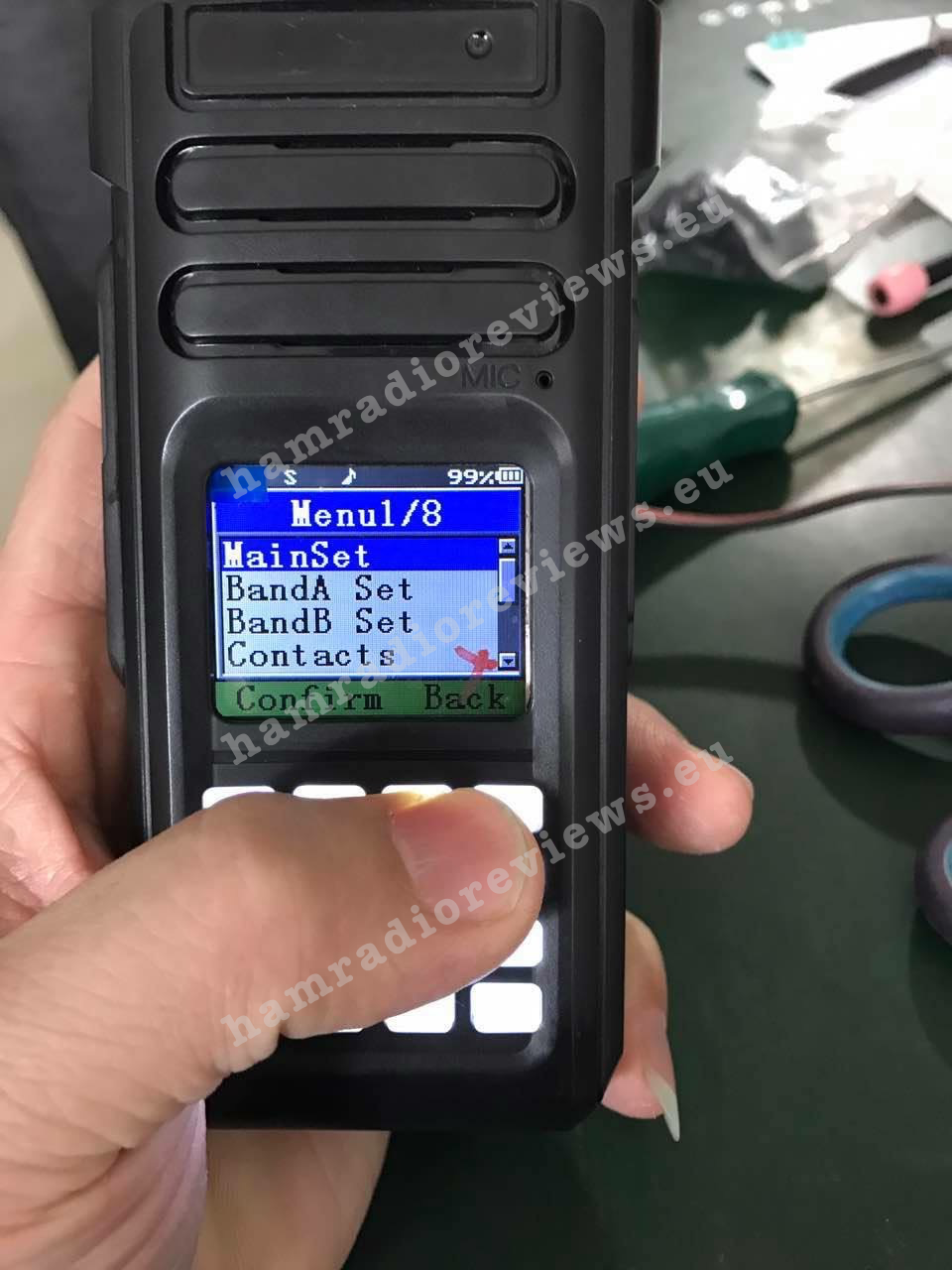 Compared to the visible hand in the photos, the radio seems to be quite bulky.
In any case, this is great news, as all we had so far were renderings. It's nice to have pictures of the real product instead, it means that the project progresses. Let's hope we have working samples soon.
If I find more images in the next couple of days, I will update this post accordingly.
Stay tuned!