Yet Another Tier I DMR From Baofeng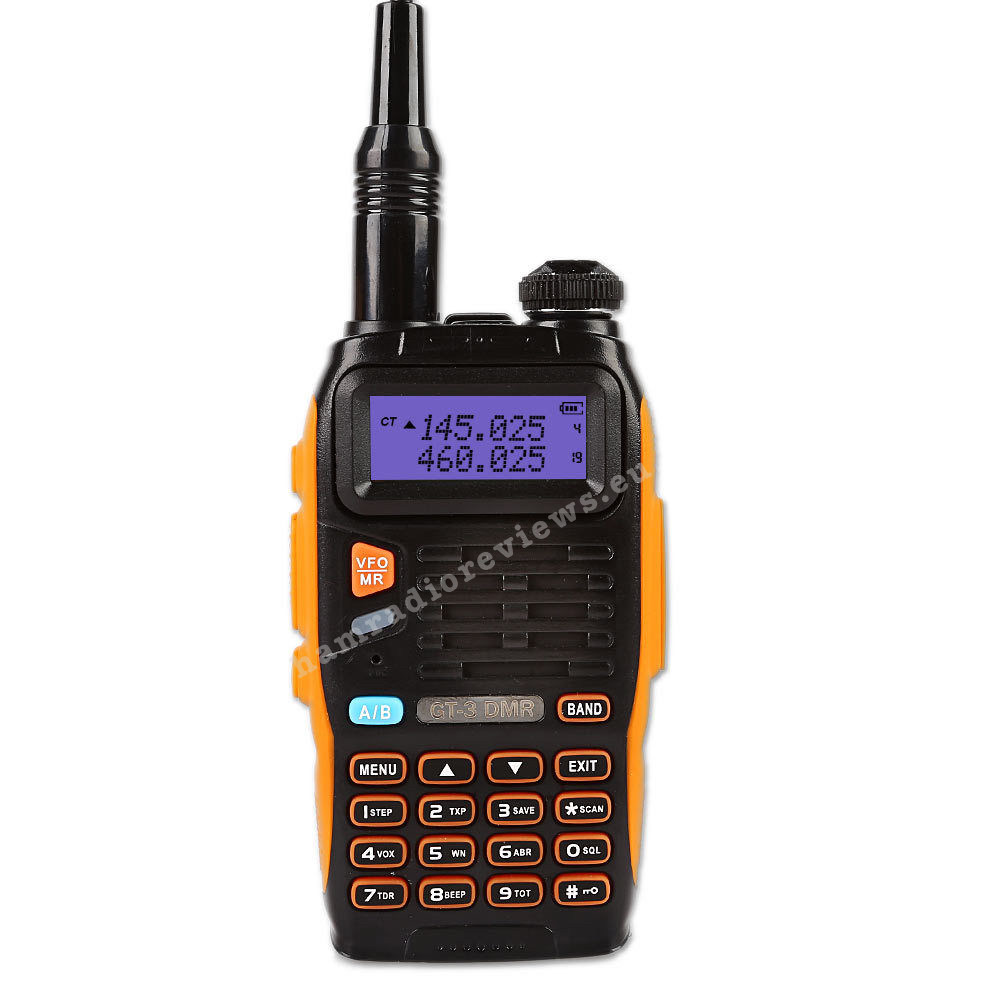 I just came across this Baofeng GT3 DMR radio. This is the second DMR radio from Baofeng. It is dual-band (VHF + UHF) and it is advertised as "Tier I". Most likely this seems to be identical to the Baofeng DM-5R which, in its first version you had to upgrade its firmware to make it communicate with other DMR radios, and it will not work with DMR repeaters, as it occupies both time slots. Other than that, its specs seem to be the usual: 5W/1W (Low), 256 128 memory channels and the outer case of the well-known Baofeng GT3 analog counterpart.
Not sure why Baofeng released this version. Judging from the "promo" image, it looks as if it's released for the same retailer the DM-5R was also released for.
Here are the images: