QYT has also released the QYT KT-7900D Quad Band
Mini Mobile Radio.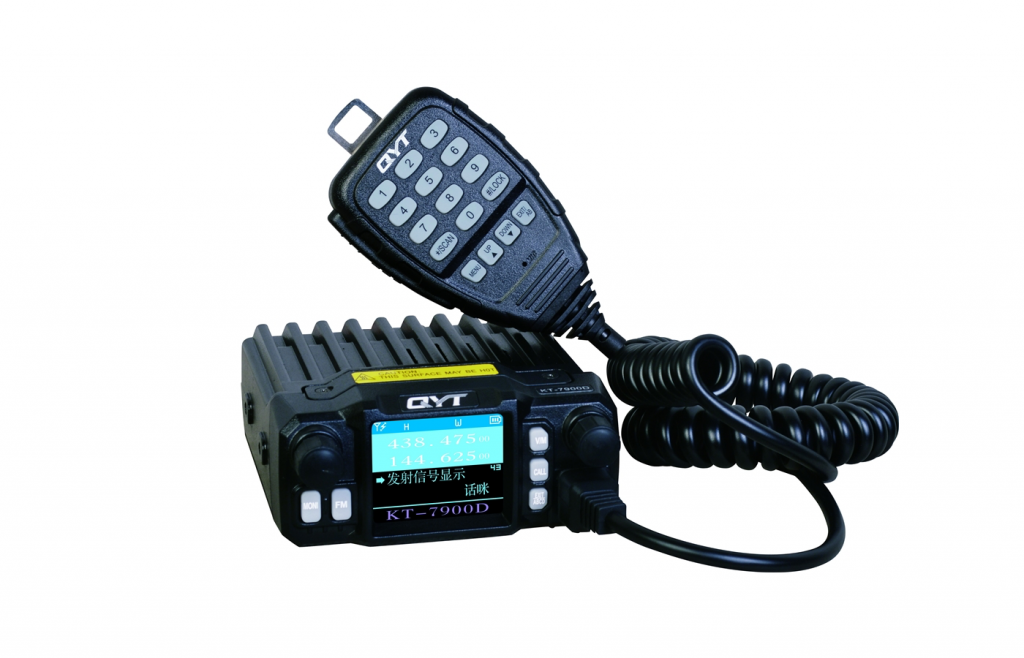 This radio is identical in specifications to the QYT KT8900D
, apart from the fact that it is a quad band radio. It supports 136-174MHz, 220-260Mhz, 350-390MHz and 400-480MHz. The apart from the 350MHz band which cannot be used for ham radio, all the other bands are usable.
Specifications brochure in both English and Chinese (click to view larger):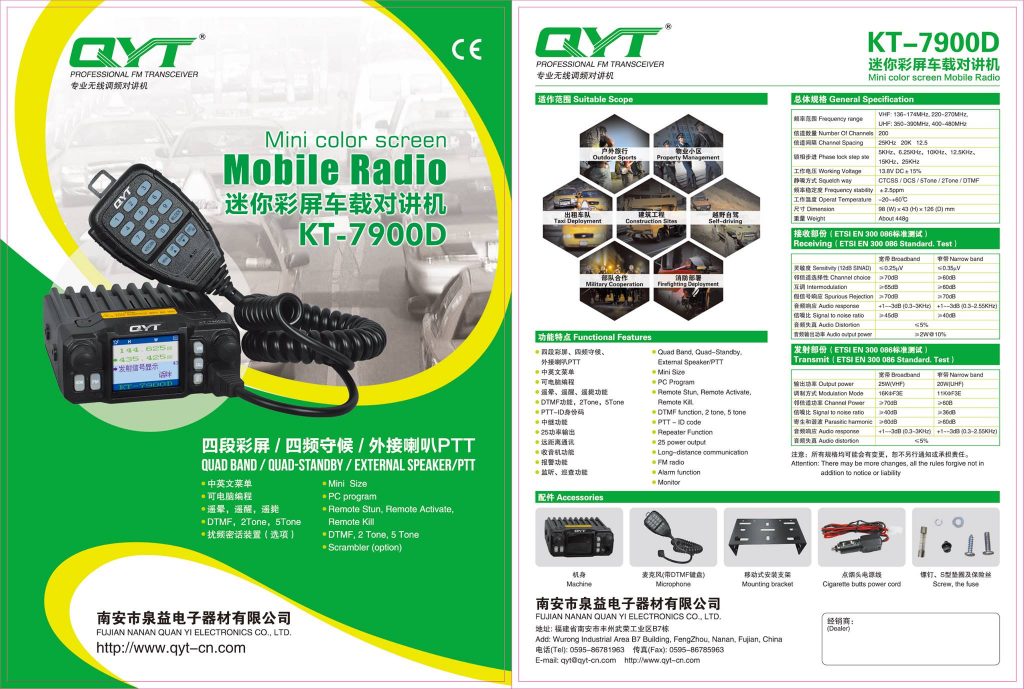 The form factor is similar to the QYT KT8900, but with a large and easy to read color display. The design is similar, but not identical to the KT8900D, its dual band "brother":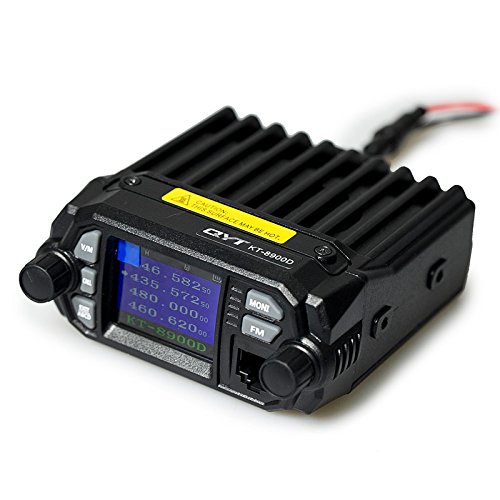 It is worth nothing that this radio is quad-watch also. That it, you can monitor 4 frequencies/memory channels at once, instead of the standard 2. This is a really useful feature.
The QYT KT-7900D Quad Band Mini Mobile Radio is already available online here
.