Mike 2E0YYY and Andrew VK1AD thought it would be nice to have a SOTA activity on Saturday October 22nd, 2016. It's all about DX and S2S but chasers are welcome.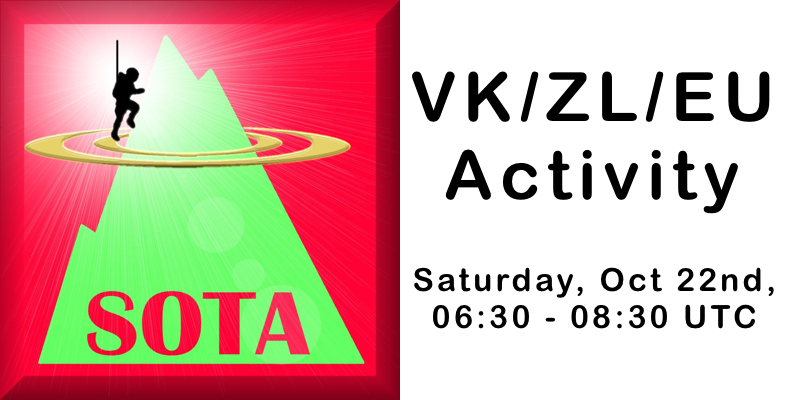 More info on (SOTA) Summits on the Air (Free Expression) facebook group here.
All chasers and activators are welcome. If you are QRV, listen for QRP stations.
Facebook event here.