QYT KT-980 Plus Released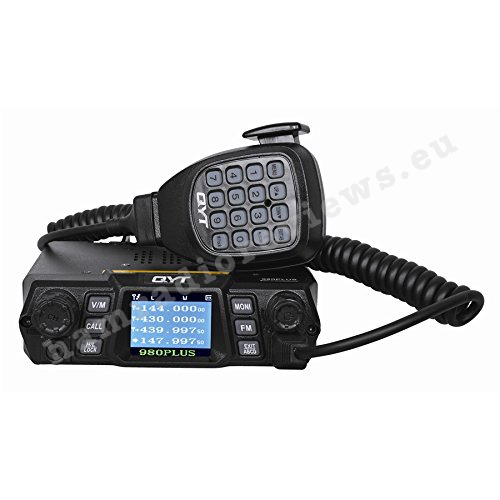 QYT has released the KT-980 Plus
mobile radio. It's most likely the successor, or upgrade, to the previous KT-UV980
model.
The display seems to be the same as the one from the KT-8900D
, but it is in a bigger case. Just like its smaller brother, it supports quad-standby. But that does not seem to be its best feature. Its best feature is that its specs state that it outputs 75W on VHF and 55W on UHF! That's a lot of power, especially for a dual-band radio.
Here are the available specs:
Output Power : 75W(VHF) 55W(UHF)
Dual Band VHF/UHF 136-174/400-480MHz Quad Band Display
Frequency Range: 136-174/400-480MHz SW Receiving
Phase Lock Step: 5/6.25/10/12.5/15/25KHz Working
Voltage: 13.8V DC
Dimensions (W x H x D):140(W) x 43(H) x 172(D)mm
Weight: 1.03kg
Number of memory channels: 200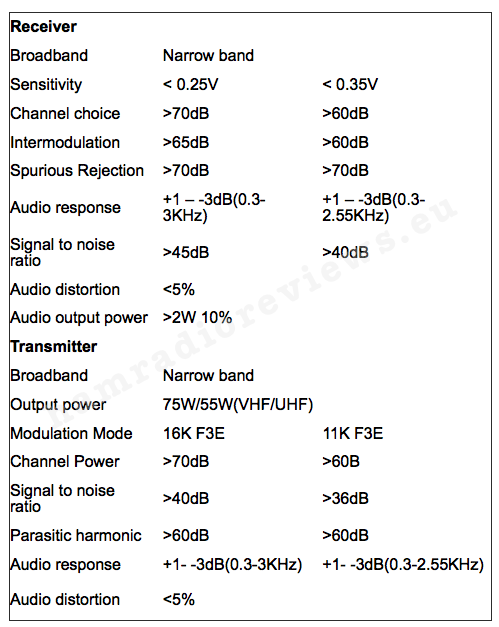 Note that the radio is already available for purchase on Amazon here
.
More images:
This radio, along with the QYT bluetooth mic
, will make an interesting budget mobile set. Assuming the radio supports the bluetooth mic, that it.