A new distance record was broken between 4 and 5 October 2016. PY1MHZ in Rio de Janeiro, Brazil (locator GG87JC) received V51PJ's signal in Rosh Pinah, Namibia (locator JG82IE).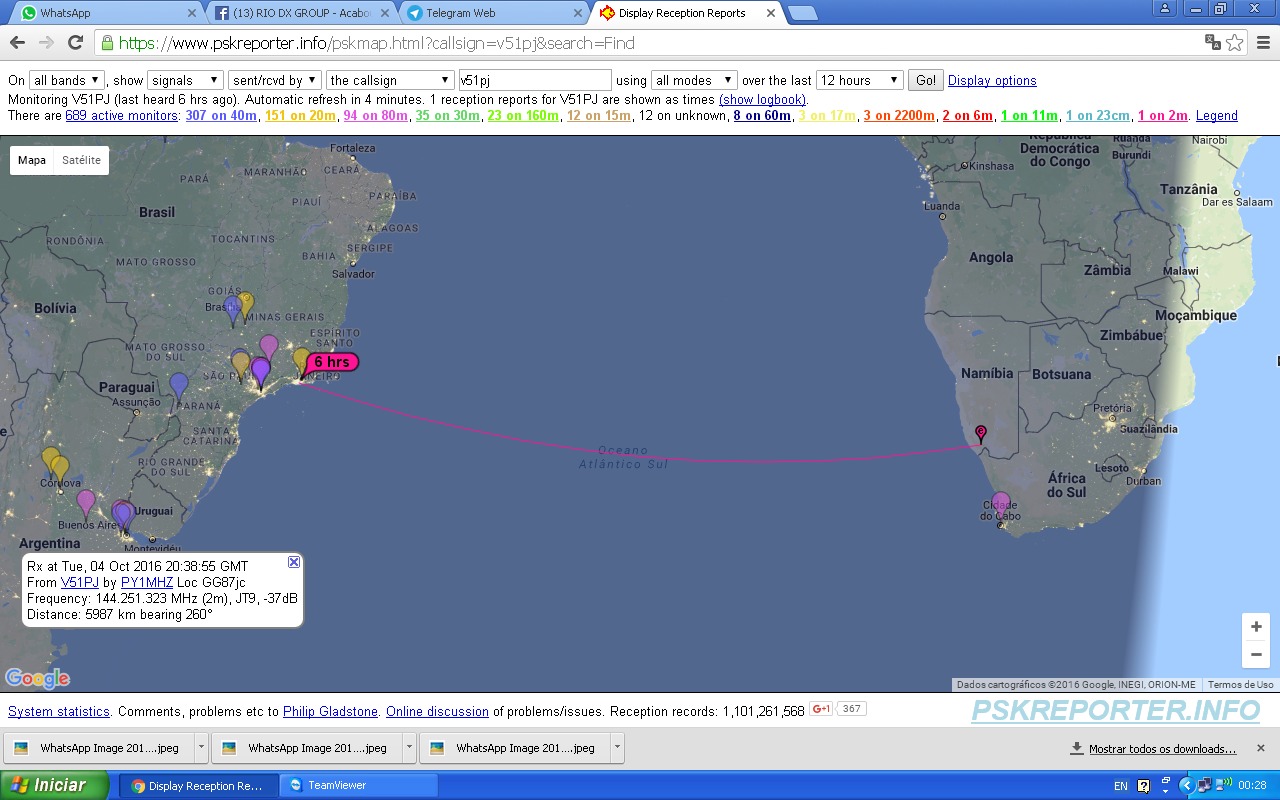 Here the details of the records:
Frequency: 144.250MHz
Mode: WSJT-X – QRA64

Time and intensity:
04 OCT 2016 2038 UTC -37db at PY1MHZ

05 OCT 2016 0028 UTC  -36db at V51PJ

Rig setup:
PY1MHZ 2x12el Horizontal polarity, 400W,  Preamp 16db

V51PJ 2x13el Horizontal polarity, 1kW

Only thanks to the persistence and determination of these OM this historic achievement was possible.

We are all thankful to K1JT Joe Taylor that continuously provides to our community state of the art software.