Icom released a firmware update for the IC-7300 HF/50MHz radio.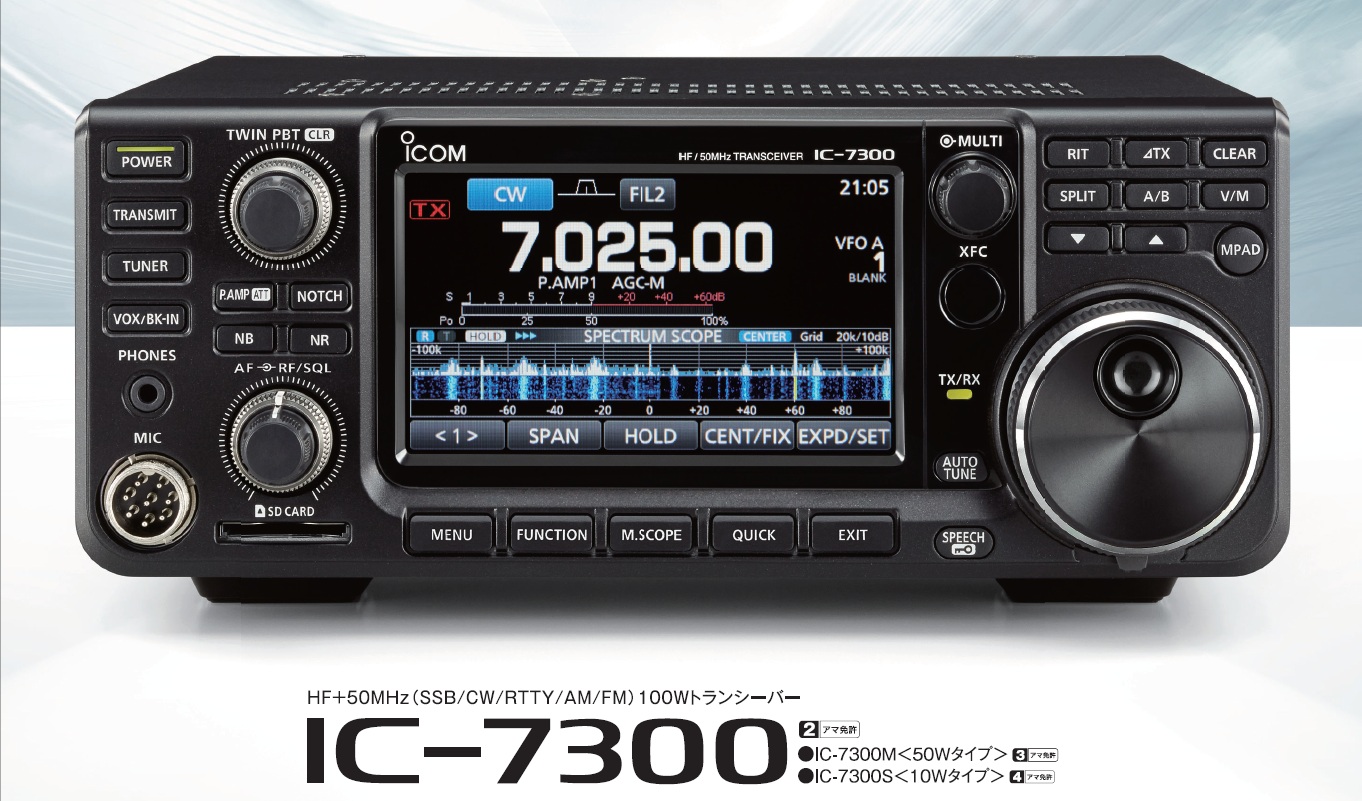 Here are the changes applied with this firmware (from ICOM's website):
Improvements
A particular spurious signal in the Fixed mode Spectrum scope screen is eliminated.
Flickering of the Spectrum scope screen is reduced.
Accuracy of the spectrum scope in the CW mode is improved.
Frequency response near the edges of the spectrum scope is improved.
Problems solved
"CI-V USB→REMOTE Transceive Address" setting problem was fixed.
Unnecessary OVF indication at the end of the transmission was fixed.
Other minor problems were fixed.
Follow these instructions to update the firmware:
An SD card or an SDHC card is required.
Format the card in the IC-7300 before using it for the update. (First, save any data that is on the card, if necessary.)
Unzip and save the downloaded firmware file in "IC-7300" folder that is on the card.
Save the transceiver's data onto a separate card before doing the update. It is possible that your data could get lost or corrupted during the update. Thoroughly read Section 8 (USING AN SD CARD) of the "FULL MANUAL" for details.
Thoroughly read Section 15 (UPDATING THE FIRMWARE) of the "FULL MANUAL" before starting the update.
Never turn OFF the transceiver power during the update.
The firmware will be updated to the following versions.
Main CPU: 1.14
DSP Program: 1.07
DSP Data: 1.00
FPGA: 1.13
The firmware can be downloaded here.