This is the DMR Range Test – Retevis RT3. The last part in the series.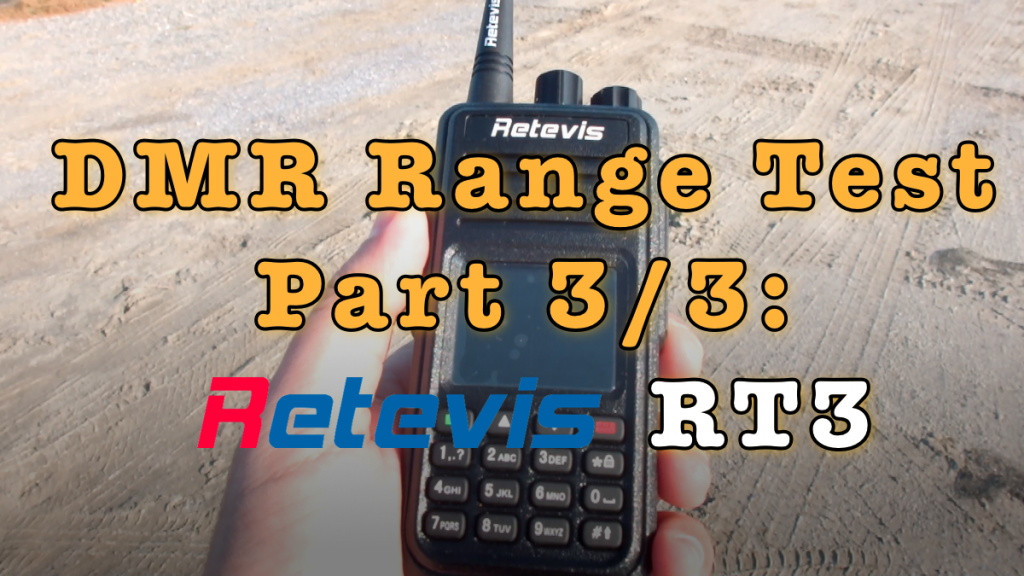 In this video I am testing the DMR range of the Retevis RT3
DMR radio from two different locations. The radio was kindly sent to me free of charge by Retevis.
Here is the video, enjoy:
You can get the radio here.