This is the Retevis RT23
dual receive full duplex unboxing and overview video.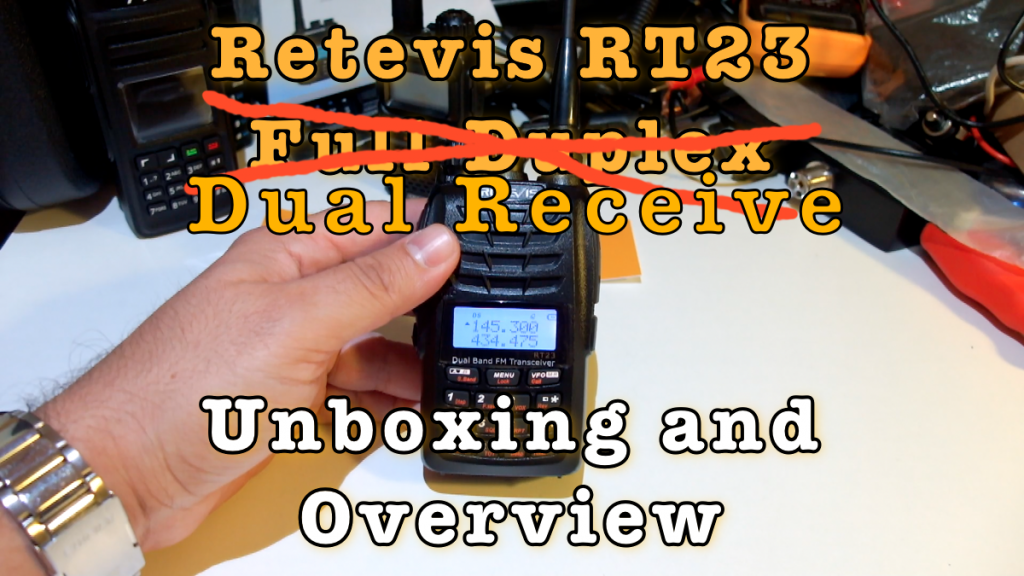 I just got the new Retevis RT23 handheld radio. It was kindly sent to me by Retevis for review. This is the newcomer in the cross band repeater handheld radio marker. If there is such a thing, anyway.
Apart form offering cross band repeater functionality, this radio supports full-duplex dual receive operation, making it the most affordable full-duplex dual receive radio currently available, at least that I am aware of.
More videos on this radio will follow, so don't forget to hit the like and share button and subscribe to HamRadioReviews YouTube channel to get notified on time for the videos!
You can buy this radio:
Here is the video, enjoy:
Updated 14th January 2017: This radio is NOT full-duplex. This radio only supports dual-receive!