Since the Baofeng DM-5R
was announced last week, there has been some controversy online regarding the radio's specifications.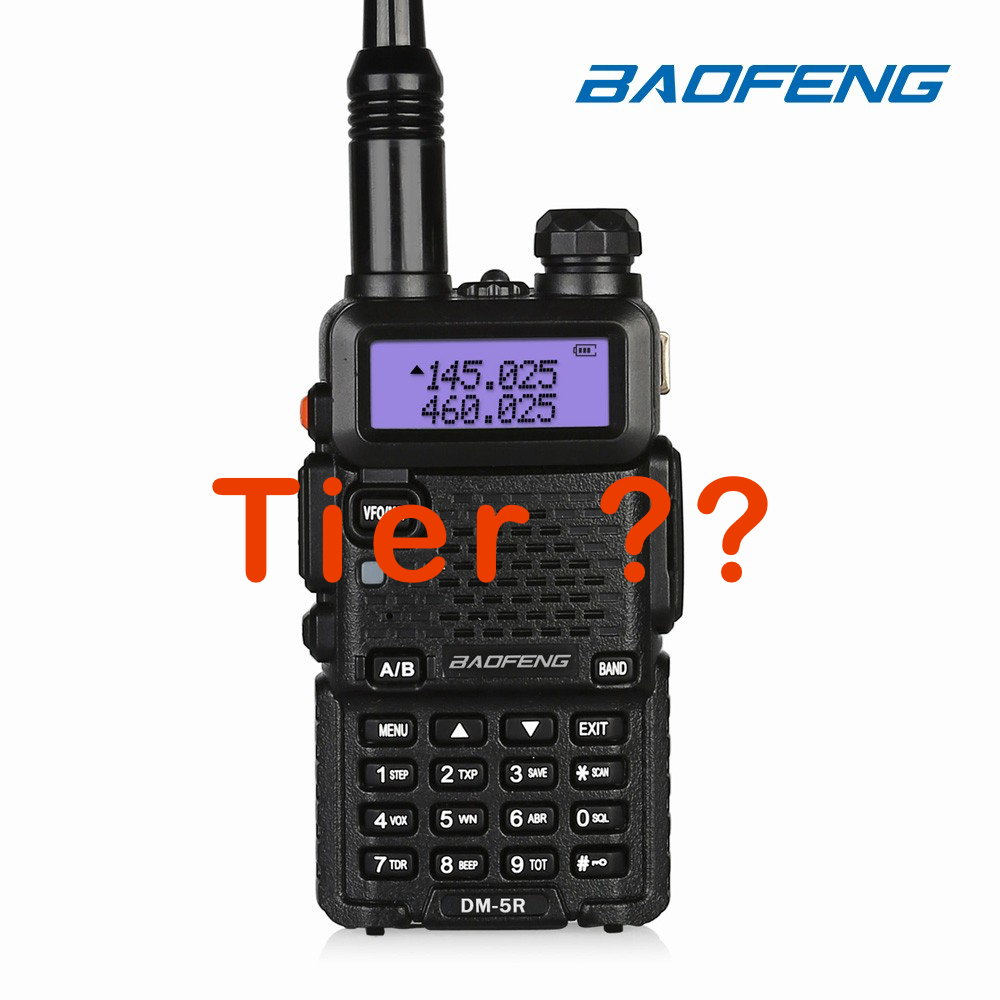 On Radioddity's website, the specs stated:
Support DMR repeater function (DMR Tier 1)
This was actually confusing, as DMR Tier 1 does not support repeaters. The following is from dmrassociation.org:
DMR Tier I products are for license-free use in the 446MHz band. Tier I provides for consumer applications and low-power commercial applications, using a maximum of 0.5Watt RF power. With a limited number of channels and no use of repeaters, no use of telephone interconnects, and fixed/integrated antennas, Tier I DMR devices are best suited for personal use, recreation, small retail and other settings that do not require wide area coverage or advanced features. 
The DMR Association concentrates its effort on the professional use of DMR thus Tier II and Tier III.
A warning was even posted online from the president of the Toronto Baofeng Users Group, informing the users of the DMR standards and they should be aware of which DMR standard the DM-5R will support before buying.
Yesterday, Brick O'Lore tweeted:
Boafeng DM-5R: Tier II Support: Radioddity has updated the DM-5R listing with this cryptic note about Tier II… https://t.co/hw0okco3m4

— Brick O'Lore (@brickolore) September 19, 2016
Radioddity modified the specifications regarding the DMR standard of the radio to the following:
Support DMR repeater function (DMR Tier I; support Tier II if upgraded with less than $10)
So, what this most likely means is that, the radio comes as Tier 1 from the factory, but Tier 2 can probably be unlocked or activated somehow. Radioddity charges "less than $10" for this upgrade.
I'll be keeping an eye on any updates on this. Comment below or contact me directly if you hear of something new.
73!
Update 21 Sep. 2016: When asked, a representative from Radioddity told me that the Tier 2 upgrade is "Software I believe". He also mentioned that Baofeng will release the upgrade software and it will have to be purchased from their website, which is under construction. For anything new, I'll update this post.
You can buy the Baofeng DM-5R by clicking here
(affiliate).