Icom Announced ID-4100 DStar Mobile Radio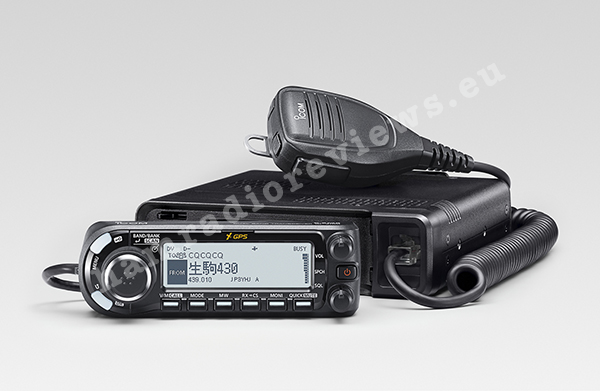 Icom Japan announced yesterday, 17th February 2017, the ID-4100 Mobile DStar VHF/UHF mobile radio. The radio will come with the new terminal and access point modes that are found in the latest handheld from the company, the ID-51A PLUS2. The terminal mode allows the radio to be connected to the worldwide DStar repeater network through the internet. The access point will allow the radio to function as a hotspot, which will basically replace the DStar hotspot
USB dongle functionality.
Other than that, the radio will also include:
Built-in GPS module in the control head
MicroSD card slot
Detachable control head
Bluetooth hands-free operation with optional Bluetooth module. No info yet whether this Bluetooth module is going to be a new one, or if Icom's UT-133 Bluetooth
module for the ID-5100
is going to be compatible.
Here is a screenshot from Icom's brochure: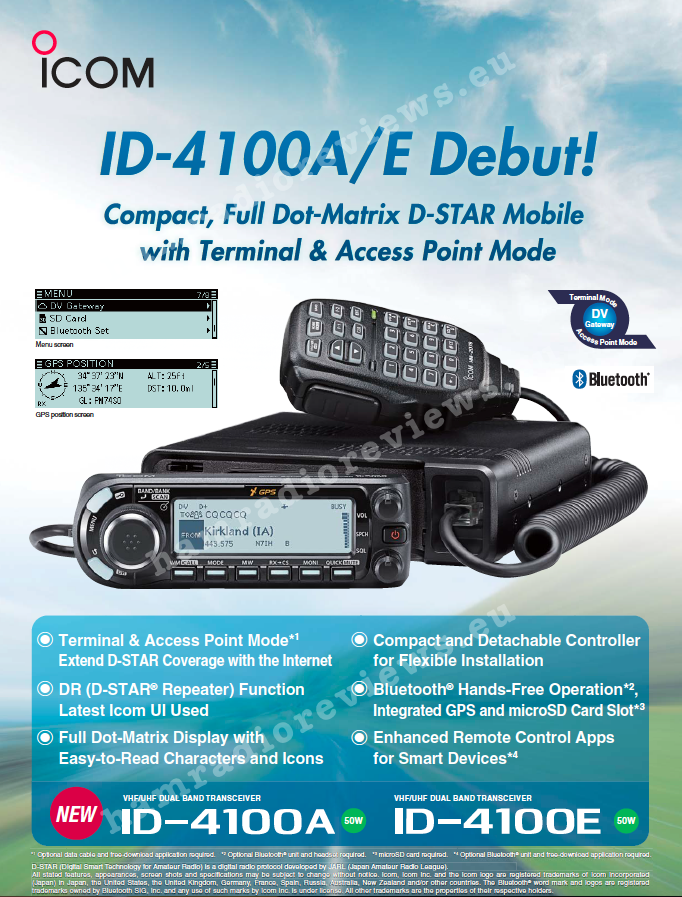 One cannot help noticing that the ID-4100 resembles the ID-880H, which is no longer in production: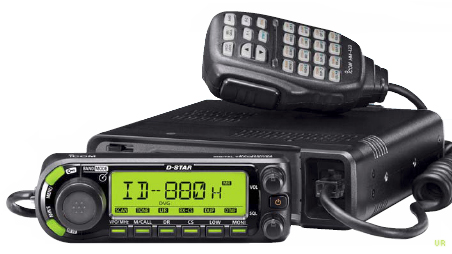 Apart from the not-so-original design, I am guessing this compact form factor of the control head will suit many. Of course, there is no mention of its screen being touch-sensitive. At this size, this would have been a bug, not a feature.
The radio will come in 50W and 20W versions, the latter most likely being targeted for Japan domestic market. Suggested retail price is going to be ¥59,800 (~$530) for the 50W version and ¥56,800 (~$500) for the 20W version. Both prices before tax.
The announced release date is 15th March this year.