This is the MD-2017 dual-band DMR handheld from TYT.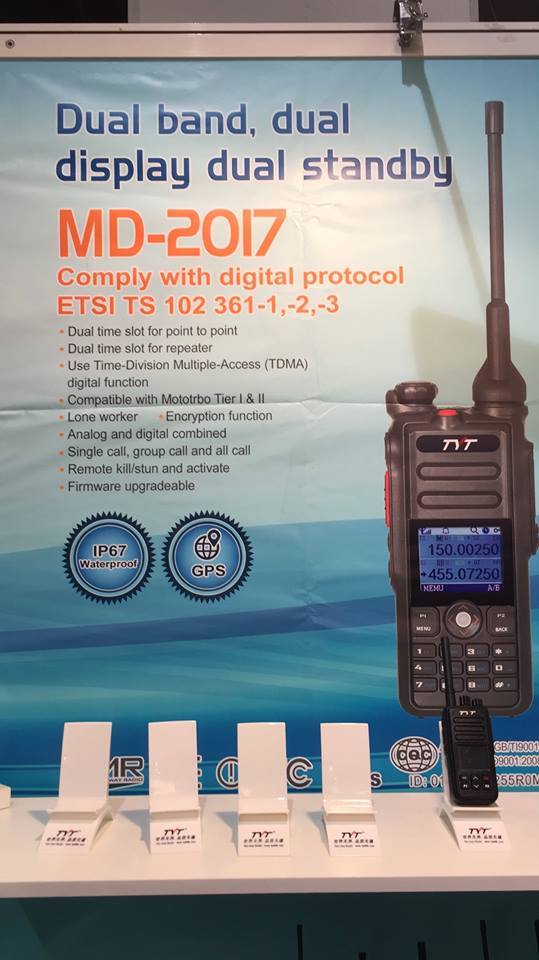 Or at least, a picture of it. This was posted in DMR Greece's facebook page earlier today. It shows a poster with what it seems as a new dual-band DMR radio from TYT. The picture is taken at the PMR Expo 2016 which takes place in Koelnmesse, Germany from 22nd to 24th November (tomorrow).
The shape of the radio somewhat resembles the Baofeng BF-A58
, however, the color display with large and easy to read font and the keypad layout (with a 4-way rocker key at the top, right below the display) really stand out. Also, there seem to be 4 buttons on the left side. A large PTT button and 3 programmable ones.
It is also advertised as IP67 waterproof and carrying a GPS module. Let's see if this is going to be a real model or not. For now, it's only a print. Event the model shown in front of it is different.