Icom announced a 1W digital walkie talkie, model IC-DPR30.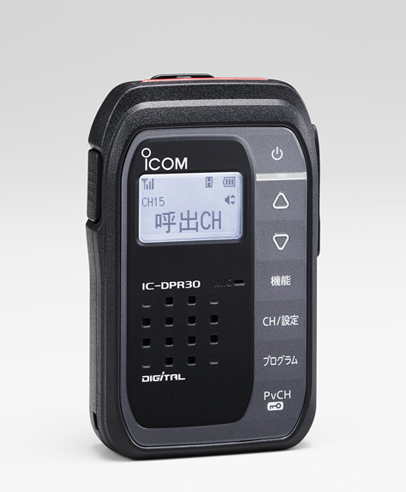 Some info from Icom Japan's website:
Name / Model
Portable digital transceiver / IC-DPR30
(black, metallic red, metallic yellow)
Suggested retail price
39.800¥ (about USD 390,  as of September 21st, 2016!!!)
It will be released
September 27, 2016 (color other than black is coming soon)
Annual sales plan number
12,000
It is 93.3cm high, weighing only 105 grams. It also features built-in Bluetooth® for connecting to a (probably proprietary) handsfree. It has 30 channel operation and there is no mention of frequency setting and a build-in antenna.
It surely is small and light-weight. There is no mention, however, the regions it is going to be available, although I think it's only targeted in Japan.
More info (Japanese) here.
Presentation video (Japanese):