Xiegu X5105 Pre-Production Test Videos and new images.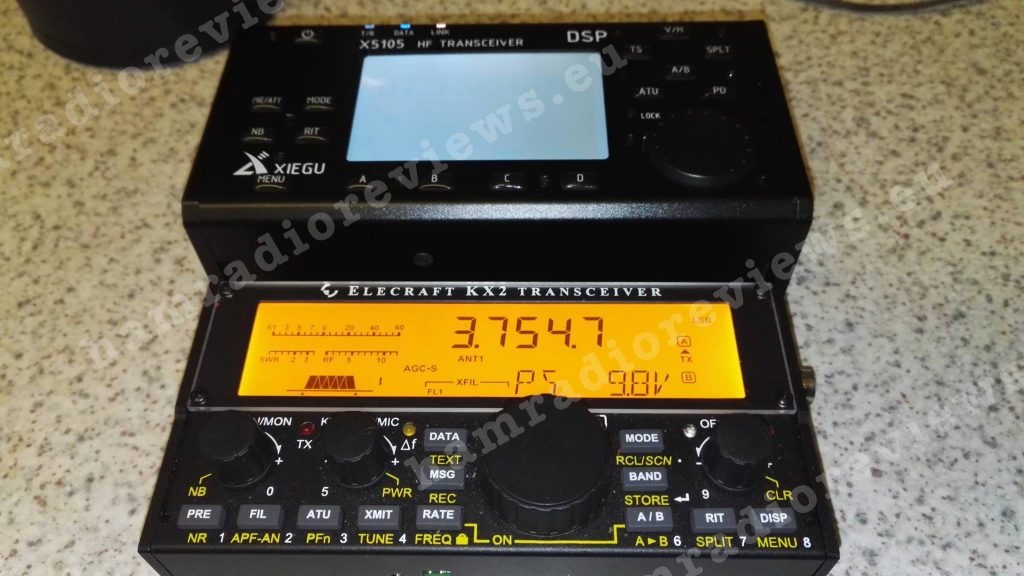 There have been a couple of fellow hams that received pre-production versions of the upcoming Xiegu
X5105 QRP radio. All images, videos and information on the radio posted here (unless otherwise stated) are courtesy of Wayne 2E0BVJ. Thank you Wayne!
The radio seems to be a bit thicker than the KX2, although the other dimensions are almost the same.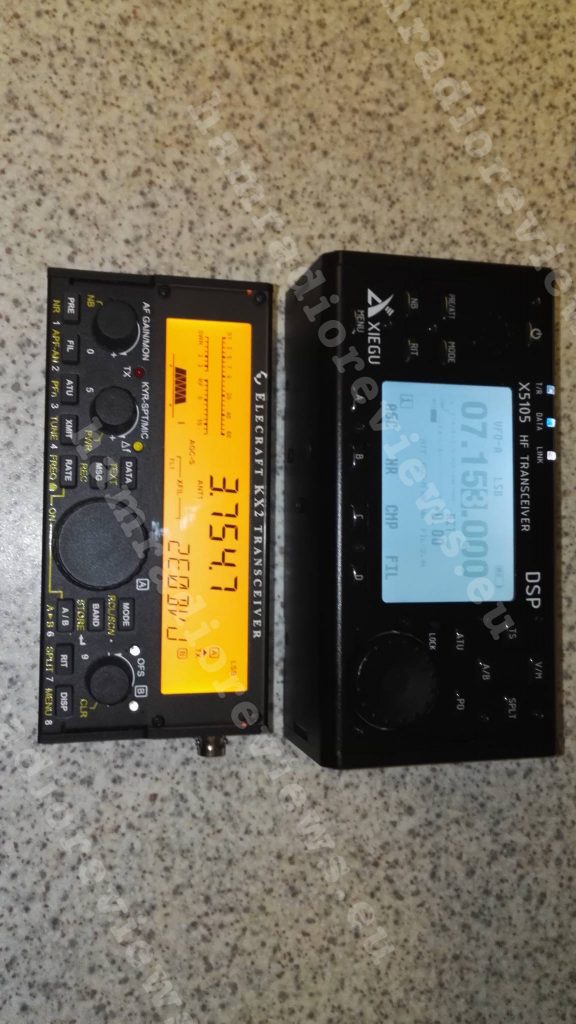 Here are the images with captions, click on a thumbnail to enlarge:
A note on the batteries of the Xiegu X5105: on my previous post on the radio, I mentioned that the radio would be accepting 18650 lithium batteries. This is not correct. The radio will have a built-in 12v 5000mAh lithium battery, which will be charged by connecting the radio through the DC jack. Further information on this will follow when I have something new.
Xiegu X5105 Pre-Production Test Videos
Wayne's videos
In this first video, the radio is being used on 20m with a telescopic antenna attached, in a handheld configuration:
In this video, the radio receives CW on 20m with the same telescopic antenna:
In the next video, the radio is connected to an external antenna and receiving AM broadcast HF bands:
It is important to note that, apart from the built-in 5000mAh antenna, the radio also features a build-in ATU. Not bad for such a small radio, right?
Fred VE3FAL's videos
In this next video, Fred is doing an unboxing and test of the radio, along with a brief overview of the menus:
In the next video, Fred is testing it outdoors in handheld configuration with a telescopic antenna:
In the following video, Fred is listening to shortwave radio and is doing some adjustments on the audio: