Kenwood just released v1.04 firmware update for the TH-D74 handheld radio. The update can be applied to both A and E versions.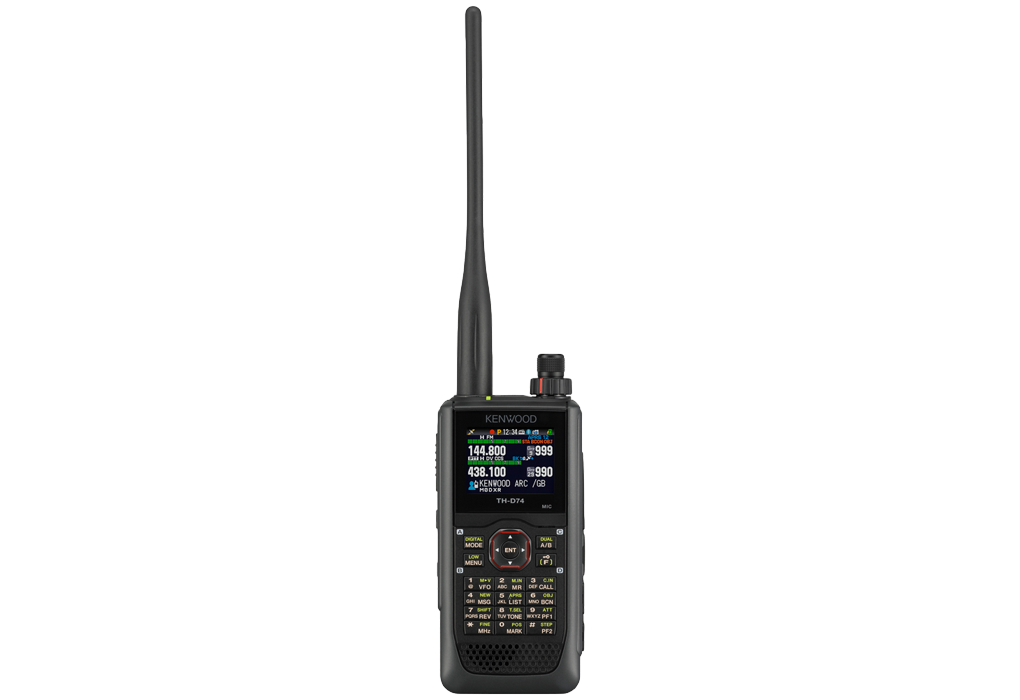 The update, among other fixes, resolves some issues with the DV/DR mode RX/TX.
Here is a list of the fixes/updates:
Updated items : (Version 1.03  1.04) [October 31, 2016] Revises the following symptoms.
1. In DV/DR mode, TX/RX function might become unstable.
2. In DV/DR mode, NMEA sentences (GPS data) are not transmitted correctly.
3. In DV/DR mode, "ATT" indicator is not displayed.
4. In DR mode, unnecessary error indication appears when using Reflector menu functions.
5. Memory Scan may not work correctly under certain conditions.
6. Cannot recall locked-out memory channels from the memory channel list.
You can perform the update with a micro-USB cable. Please note that a virtual COM port driver needs to be installed prior to using the firmware updating program.
More info and instructions here.