For those who are not familiar with CHIRP, it is the #1 free and open source program for programming radios on your computer. It runs on Windows, Mac and Linux and it supports most popular radios.
I use it all the time to update my radio memories. It is very useful, as you can easily have one set of stored channels and share them across different models.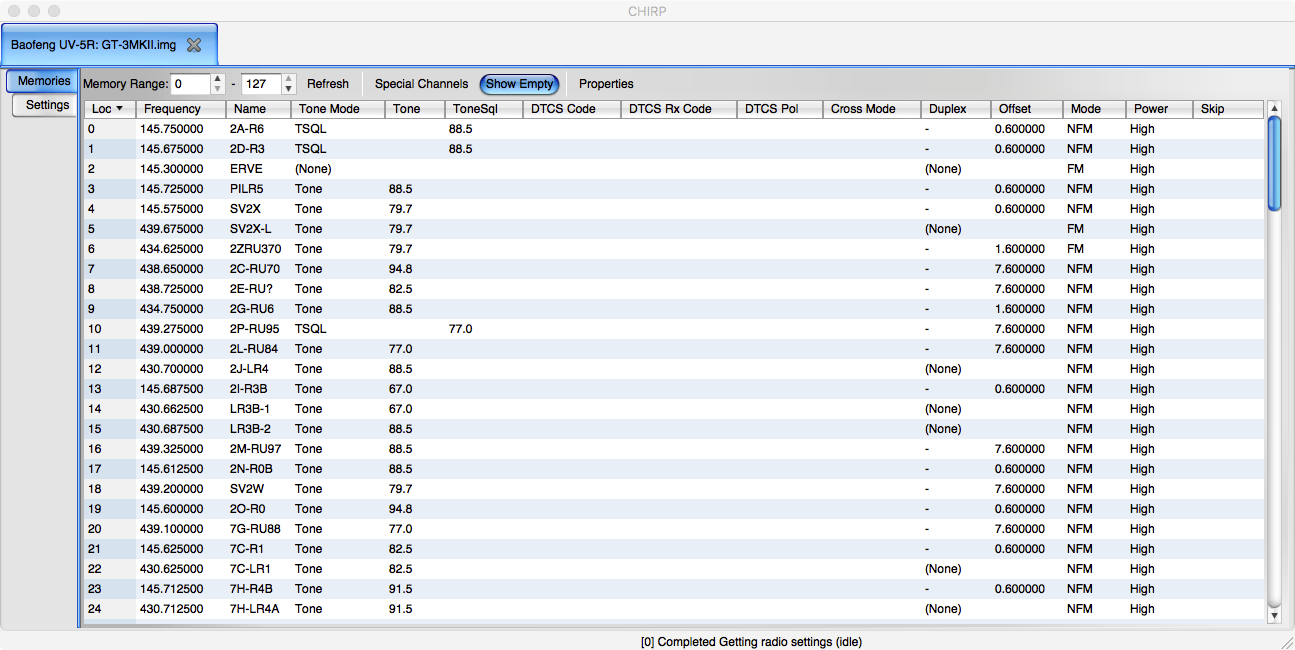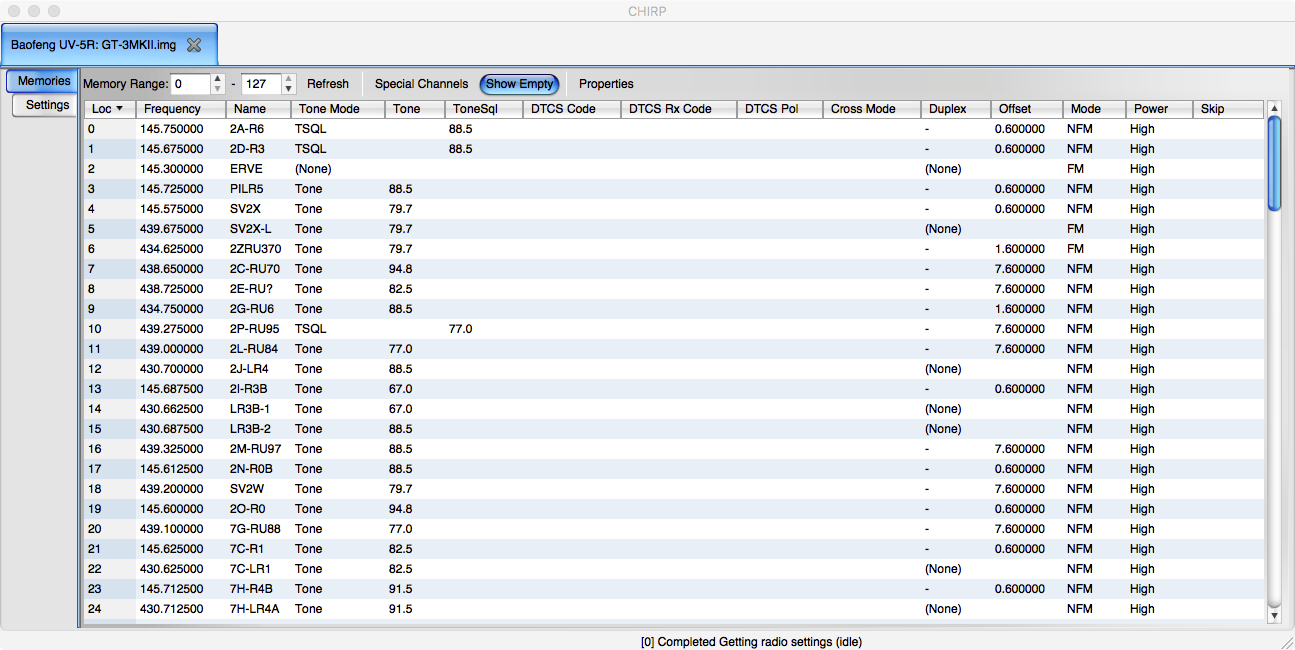 Of course, there is a lot more to CHIRP than just managing memories. You can also read/modify and write settings of the radio. This depends on the radio you want to set, but it is still very useful.
This new daily build (20160926) of CHIRP adds support for the Puxing PX-888K handheld. You can download it here.
You can see a list of radios that CHIRP supports here.