I am very sad to report this: Dr. Seymour Lesonsky, W6CCP is SK.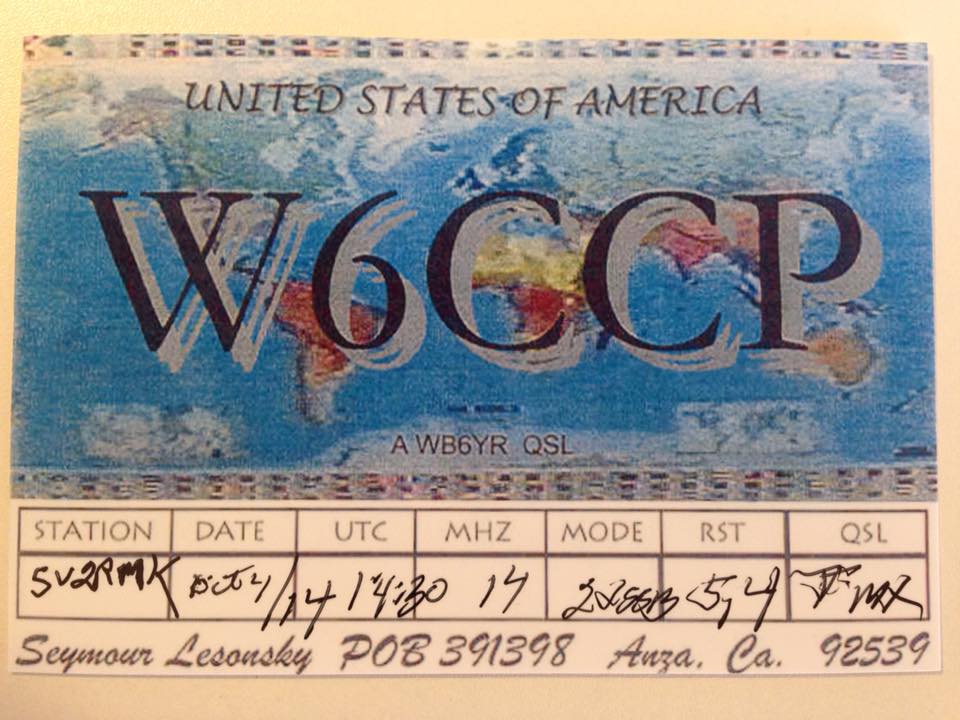 My QSO with Seymour, was the first contact I made with the USA, only a couple of months after I got my amateur radio license. I was out with the Yaesu FT-857D
and the ATAS 120A
on the roof of the car, looking for contacts on 20m. When I heard him talking with another station. He was coming in clear at S6 and I figured I would wait for him to finish and try to contact him.
I waited for around 10 minutes. After he made a CQ call, I replied. Being my first contact that far away, with my setup, imagine the excitement when I heard "Well, there's a station from Greece. SV2RMK, come in please!". I really did not expect to be heard. Anyway, we had a little chat. I will never forget this QSO, but for another reason also: while I was talking to Seymour, a police car was driving by. They saw me parked and came to check on me. Everything was in order of course, but it was a good experience.
May you Rest In Peace, Dr. Seymour!