In this video you can watch the TYT MD-398 GPS unboxing.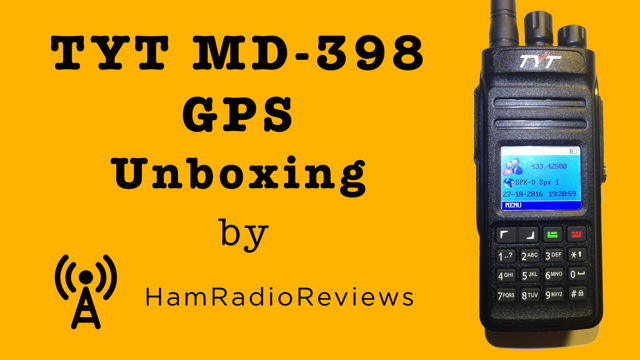 This model is the GPS version. It also comes in a version without GPS. This is a pre-release model, however, it is identical to the Radioddity GD-55 model.
Please note that this radio does not support two time slots. Using this radio on DMR repeaters utilizing two time slots should be avoided.
I have been in touch with TYT for this issue. As soon as I have something new, I will let you know. Until then, enjoy the video: