TYT Announced TH-UV8200 Analog HT.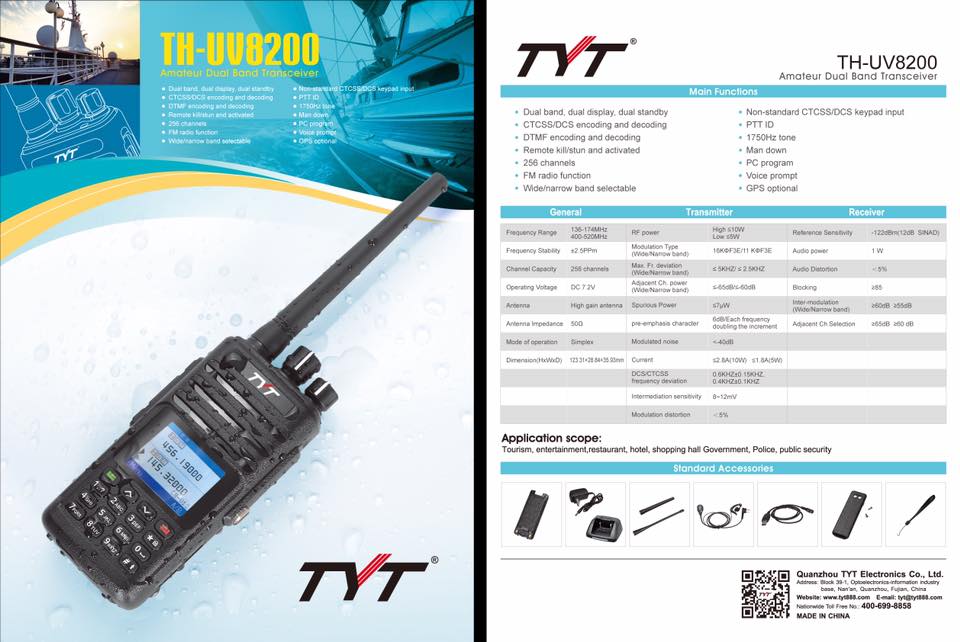 TYT announced today the release of the TH-UV8200 analog dual band 10W handheld radio. The radio features a color TFT display, 10W of power on high, 5W of power on low (no medium setting, once again) and IP67
waterproof/dustproof protection. The body seems to be similar, if not identical, to the TYT MD-390
DMR radio.
All other specifications are pretty much what we've used to, except for the 256 memory channel capacity (most analog handhelds from TYT come with 128 channels) and the optional offering of GPS. I suppose there is going to be a version with GPS included, but right now it is unclear of how it is going to be utilized and what its purpose is. I can only make assumptions for now, but nothing I can publish at this point.
Release date is still unknown.
It really looks interesting.